Watch It: Trois Couleurs: Bleu
Back in 2000, a review of Rainer Maria's magnificent album Look, Now Look Again declared, "someone you know probably needs this album right now." What the critic meant was that chances are you or someone you knew was nursing a broken heart and this album, with it's minor key scream-a-long choruses and poetically detailed lyrics, would provide some much needed solace and catharsis. Music is very good that way; that's why every major break-up in my life has inspired a suitably tortured mix tape; I got married, thankfully, before I could make playlists.
Movies are good that way too. And someone you know probably needs to see Krysztof Kieslowski's Trois Couleurs: Bleu right now.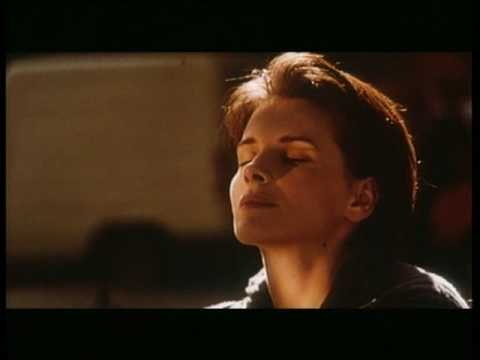 Juliette Binoche plays Julie, a woman whose husband and daughter died in a car crash. Her husband was a renowned composer who was in the midst of writing a grand theme celebrating the unification of Europe. Pieces of her husband's music are heard as Julie goes through the arduous process of starting her life over, acting as a kind of counterpoint. Kieslowski created this film as the first in a trilogy, with each film corresponding to a color of the French flag and its attendant virtue—Blue's is liberty. As Julie's story is told, we find that liberty is hard won, especially if you're talking about freedom from your past and the grief that comes with it.
Juliette Binoche is incredible. She manages to convey so much feeling with so little display, her cold persona barely concealing the rage and pain just beneath the surface. One suspects that a mainstream Hollywood version of this film would have been melodramatic, vulgar, and featured a wacky best friend for comic relief—to say nothing of a perfect romantic hero to solve all of Julie's problems forever. Not here. Bleu moves along patiently with Julie as she fumbles towards some kind of peace, and while she is a wealthy Parisian played by one of the world's most beautiful women, anyone can identify with her struggle. That's why this film needs to be seen, whether you need it right now or not.