To infinity…
On March 5, 2009, Massachusetts aviation company Terrafugia launched the first-ever successful flight of the Transition, a "roadable aircraft" a.k.a. flying car. 
Run on ordinary gasoline and capable of 65 mph highway driving or 115 mph through the skies, the Transition is being marketed at a cool $194000 as a sport aircraft.  It's largest appeal is expected towards aviation enthusiasts who no longer will be deterred by incliment weather or plane-transport costs.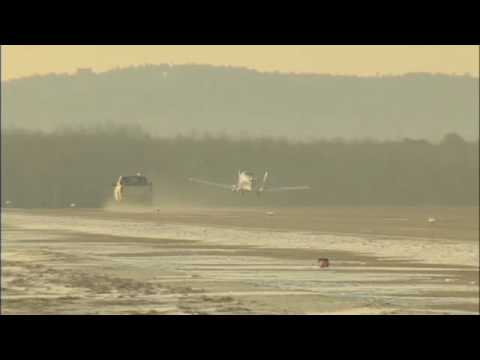 You can reserve your own from Terragugia (Latin for "escape from land") for $10000.  Flying over those morning traffic jams, however, will be priceless.
via Jalopnik.