The Sui Generis Paintings of Leonid Afremov
Think you need to use a brush to create a beautiful painting?  Think again.  Leonid Afremov has mastered the art of using just oil paint and a palette knife to manifest a visual explosion of color in his landscape and cityscape paintings.  His unique technique adds a depth and richness that seem to morph geometric and organic lines into a vibration that breathes electricity into his paintings. 
In 1955, Afremov was born in Vitebsk, Belarus, the same town where Marc Chagall was born and attended Vitebsk Art School, founded by Marc Chagall in 1921.  Afremov now lives in Israel.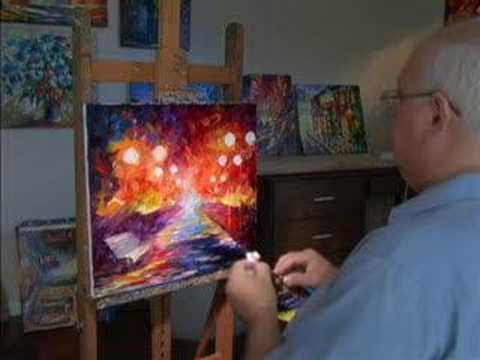 via Fubiz