The Best Horror Films For Your Halloween Hootenany.
Return of the Living Dead: See how happy you can make your guests when you pick the right movie? This guy's having a ball!
First of all, you have to decide what kind of party you'll be throwing. Will people be actually watching the movies? Or will the films be festive background noise? Either way is acceptable, of course; you just have to match things accordingly. To wit:
The Wild-Ass Party:
Face it: People are going to be too busy drinkin, dancin, and losing their collective shit in a sugar-fueled daze to pay attention to that Criterion Collection edition of Nosferatu you have playing. So go with something fun, something that people can enjoy even if they come into it 45 minutes late. Laughing and screaming are similar forms of catharsis, so mix 'em up. Return of the Living Dead, for example, has plenty of scares, disgusting effects, and laughs—and a killer punk/new wave soundtrack, to boot. And Linnea Quigley gets all naked, save lots of white body paint. You're welcome. A more recent alternative would be the already-classic Shaun of the Dead, which replaces the broad humour of Return for dry, British wit. Smashing.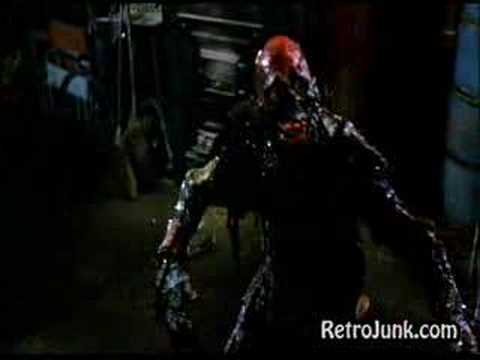 The Gathering of Cineastes:
You love Horror. You love it so much that you want it to be just as good—and respected—as any other genre of film. So to make your point to your fellow film snobs, start with some early Cronenberg. They Came From Within (a.k.a Shivers) and Rabid both have their own particular take on fear of the body and the diseases that call it home. Both deal with the paranoia and terror of rage-inducing diseases changing everyday citizens—including those we love—into mindless killers. They both have a visual pallette that deftly exposes the disease lying just under the surface of all those 70′s earth tones. And they're both disturbing as all hell, to say nothing of influential; there's a pretty direct line connecting these two films to 28 Days/Weeks Later. Follow it up with contemporary classic Let the Right One In and you'll have converted dismissive snobbery of your favorite genre to enlightened appreciation. Good job.