You are currently browsing posts tagged 'Crafts'
There's simply nothing wrong with a little fun.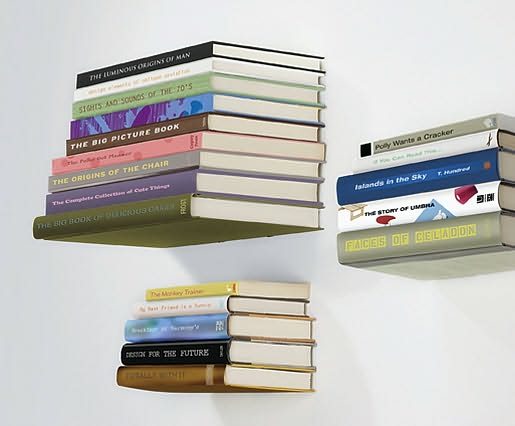 So I have a rather vertical home.  And I thought a way to make my meager apartment look larger was to get rid of all the shelving units I had and put the books on the walls…but in a stylish way.  While looking around on tumblr I found ! really like invisible bookshelves. Like the ones above.
Just when you thought Pop Art was going the way of graffiti, beautiful yet largely misunderstood and shunned by most… Enter AKUYOU!