Susan Boyle Curdles Milk
What is the planet's obsession with the Scottish singer that is, dare I say it…merely mediocre?
Don't get me wrong, it is refreshing to have a deviation from the typical blonde, beautiful, bulimic performing artists.
But really?
If you take a look at her first appearance on "Britain's Got Talent", the entire audience starts clapping within the first second of Ms. Susan Boyle's performance. Now, why might that be? It could be that her first note was so sublime, everyone was beyond impressed.
On the other hand, it could be that people have this natural association of pretty=nice voice, ugly=terrible voice and any departure from this norm shocks the audience and YouTube viewers alike into enjoying the performance.
I tend to favour the latter explanation.
The reason I say people were shocked into applauding Ms. Boyle is evidenced numerous times during her audition.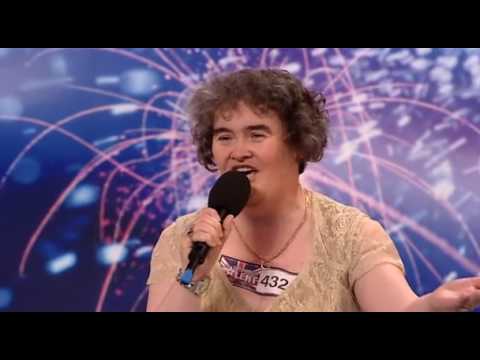 Just take a look at the audience's, judges', and hosts' faces when she hits the stage. The reaction is a fairly unanimous look of abhorrence, which is replaced by admiration the instant her vocal cords don't release the sound of nails scratching on a chalkboard.
The remainder of her performance is subsequently overwhelmed by the audience's frantic clapping and shouting. No one even listens to her voice for the rest of the song. If they did, they might notice that her voice is not unlike any other performer on any other "talent" show.
It is a guarantee that a beautiful singer who performed as Ms. Boyle did would be cast away from the competition instantaneously. So why should Ms. Boyle receive more credit for not being a looker?
I say she shouldn't.
Singing is a performance art. And stage performance, in particular, requires more than a decent singing voice; it requires a look and presence, both of which Ms. Boyle sorely lacks.
The Verdict:
I am glad that people came to their senses and voted the other finalist to win this season's Britain's Got Talent based on talent, not utter bewilderment.
Here's to hoping the next round doesn't create some new undistinguished phenomenon.
The Quibbler
What is the planet's obsession w',description:'
What is the planet's obsession w'})">