Singing and Dancing to the Beat of Which Drum?
The Disney Channel's latest creation of a musical TV-movie was Camp Rock, starring Joe Jonas from the Jonas Brothers and Demi Lovato.
I am ashamed to say I actually chose to stay on the channel my TV was on to watch this movie.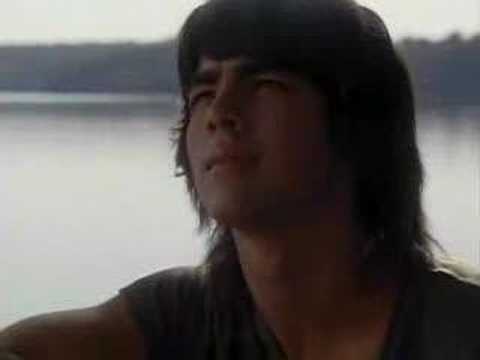 It seems that after the huge success of the High School Musical franchise, the Disney Channel had run out of excuses to have teenagers breaking into song and dance. Their solution? Camp Rock.
Mitchie Torres, played by Demi Lovato, is attending "Camp Rock", a summer camp where aspiring stars can learn what it takes to rise to the top. Also in attendance at the camp as a teacher is Shane Gray, a super-famous pop star, played by Joe Jonas.
The film didn't seem to have much of a plot, except that every camper aims to win the competition at the end of camp, for the chance to record with Shane on his next album.
Contrary to what is portrayed on the promotional poster, Mitchie doesn't stand out from the crowd and actually lies to fit in with the popular crowd. Of course, everyone at camp finds out and Mitchie becomes an outcast, which leads her to losing the chance to participate in the end-of-camp competition.
However, one must not forget that this is still a Disney movie. By the end of the movie, Mitchie learns her lesson that lying is bad, she finds a way to perform at the final competition, and she wins back the heart of her love interest, Shane.
This is such a pile of bullocks.
The message that Disney portrays in this sorry excuse for a film is not fit for children's naivité. Just becaue you got caught lying and felt really sorry about it does not mean that all is forgiven and you will probably not have such a happy ending as Mitchie does.
Also, the entire film is in complete opposition with their slogan: "Stand Out". This film is just like any other Disney Channel movie, especially the High School Musical variety. The Disney Channel is simply putting out another film filled with more of their drones who are mediocre singers and actors.
When will this obsession with dancing teenagers end?
The Verdict:
This movie is really not worth watching. Unless (for some inexplicable reason) you are a HUGE fan of the Jonas Brothers, you may potentially want to watch this film, but you may just want to skip to the soundtrack, which is still mediocre.
I really wish the Disney Channel monster would stop producing such unrealistic films that make young children get crazy ideas about life and stardom into their heads.
My suggestion: have a karaoke party with friends. It will be much more entertaining and hurt your ears much less than a screening of Camp Rock.
The Quibbler