Quantum of Solace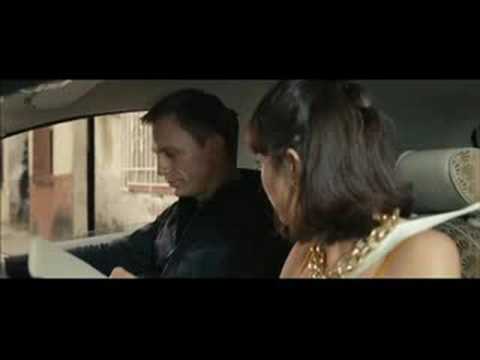 Quantum of Solace has a plot line that's a lot like ice cubes melting into a glass of water— imperceptible and without cause for much concern. If you really care it has something to do with: oil, water, playing both sides of the fence, going green, revenge and a Cuban chick that's seriously afraid of fire. Of course all of this is just an excuse for Bond to do what Bond does; namely defy death, kill off baddies, toss off one-liners and bed attractive women in a host of exotic locales.
QoS is a very lean action vehicle. It clocks in at less than two hours (the shortest Bond film to date). Moneypenny still is nowhere to be found. The "Bond girl" (Olga Kurylenko) is uninspiring and is rather easily outshined by Gemma Arterton who puts in all too brief, but memorable appearance getting a black gold version of the Goldfinger treatment.
If anything QoS suffers from not being the Dark Knight. The Batman movie franchise was similarly retooled with a darker, more realistic focus and subsequently produced the most successful movie sequel ever. QoS is no Dark Knight; in fact it's not the equal of its predecessor Casino Royale either. It is however a better than average action flick that just happens to feature a character with a popular name and mythology.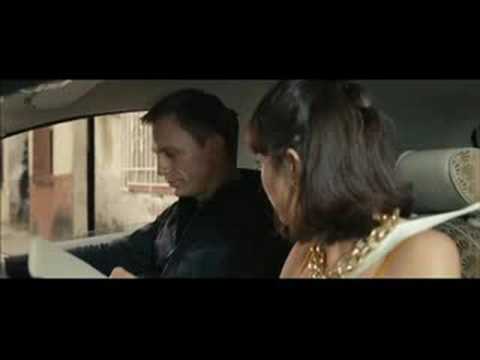 Quantum of Solace has a plot line that',description:'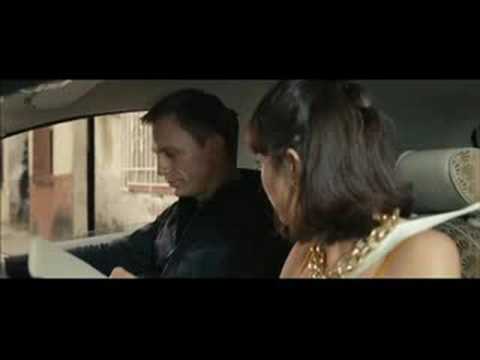 Quantum of Solace has a plot line that'})">