Phil Head and Whatever Else
"In a generation struck by digital shallowness, Philip Levine stands out as a unique figure and a roll model for others. His originality, freshness and creative talent makes him a strong candidate to get into the shoes of the likes of Bowie, Warhol and Basquiet as a total artist, urban icon and sex symbol." Alon Shtruzman - Media entrepreneur.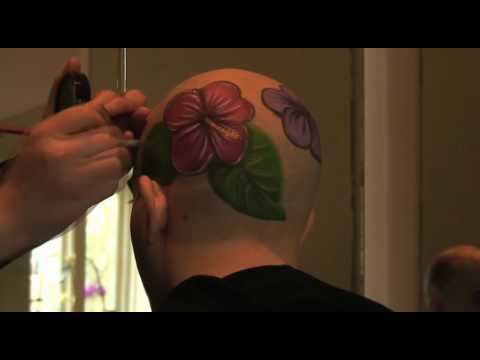 Wow. Really? I mean. Bowie? C'mon. I'm getting tired about getting irritated by these sort of things. And I'm sure you're all tired of reading me too. But this is just fucking ridiculous. I mean I like this guy Phil and how he's taking a condition that gets a bunch of guys in slump and turning it into something fresh and creative. It's cool to see and shows that there's still hope in the world. That the mindless zombie apocalypse hasn't yet hit. But just because I think that what this guy does is kinda cool doesn't mean we should start fucking parading in the streets and comparing him to the likes of Bowie and Warhol. I shouldn't even have to explain why. I hope you all back me up on this. But do check this guy out here. Just don't get him tatted on your bicep or anything. That be kinda gay.