OFF THE WALL: Richard Jackson
A mere glimpse into the world of California contemporary artist,  Richard Jackson was all it took to command my attention, and at times, to render me utterly speechless.   This man has certainly not allowed himself to be pinned  down to one design aesthetic; but instead has  immersed himself in a world of projects which are at times fraught with disturbing images or humor or are just plain over the top size-wise, or all three.
Richard labels most of his art as theoretical, as he personally does not have the funds or the facilities to pull off most of the concepts he's contrived.     Fortunately, art collectors and gallery owners, such as Bob Rennie, from Vancouver, CA have taken an interest in Richard Jackson's work and have enabled him to find space large enough to work in and funding enough to see his visions through to completion.   Like most Neo-Dadaists, Jackson likes to turn the conventional uses for everyday items on their heels and convert them into ideas which bend the mind and twist traditional perceptions of what art really is.   He has contempt for the notion that artists should work to be paid or as a career and sneers at most traditonal or mainstream fine art the likes of which hang in such austere places as The Louvre in France.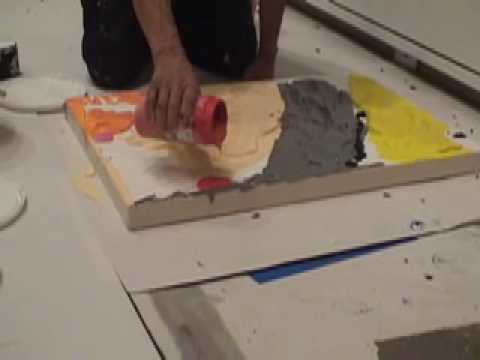 Ready to check out the gallery?   Buckle your seat belts and away we go…..