Honda finds a new, innovative way to transport our fat asses.
Honda has come up with an ingenious mode of transportation: the U3-X,  sort of like a Segway that weighs less than 30 pounds and has a sleek aerodynamic look to it. It is a marvel of elegant design. It is a shining beacon of a green transportation alternative.
It is, as one youtube poster put it, an ass carrier.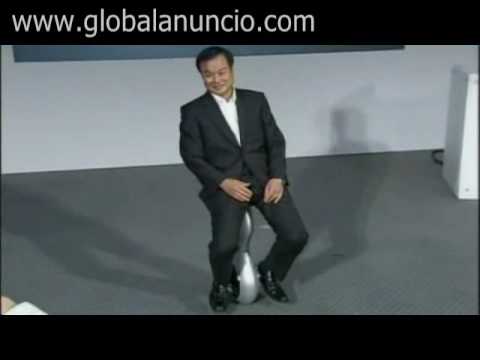 Don't get me wrong. This device is cool. It might even be the new frontier for the skateboard/bike-stunt crowd if someone figures out how to soup it up speed-wise. But as of now, the U3-X has yet to be released; when it does come out, this indoors-only wheeler will most likely be used in hotels and airports. You know, places where people who usually only walk from the parking lot to the front door might get a bit winded. Fair enough. Let's hope that Honda is building these things to last, though. Most American tourists are a lot bigger than the healthy Japanese ladies featured in the demonstration video seen here.