Gundam Comes To Life, Transformers Feel Left Out
If you thought huge robots was a thing only for the movies, then you are wrong. A full life size Gundam Robot was built in Japan to promote the Gundam franchise 30th anniversary and also to show off some architecture skills for the bid of the 2016 Olympics in Tokyo.
The Gundam statue is based on an extremely popular Japanese anime (cartoon) called Mobile Suit Gundam. The show, featuring large robotic warrior suits, first aired in April of 1979 and has since spawned numerous spin-offs and a franchise reportedly worth billions of Japanese yen.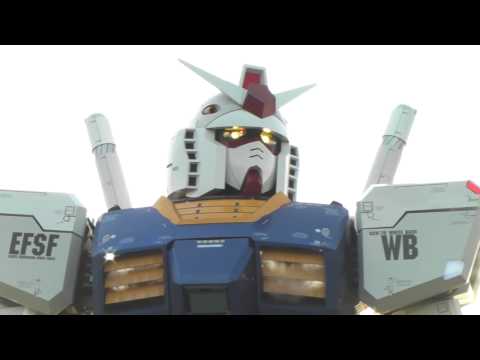 Construction started on the huge statue sometime in March and was finished this month. A group called Green Tokyo Gundam Project has built the statue to be 1:1 size ratio to the original specs from the Gundam franchise. The Green Tokyo Gundam Project will officially be open to the public from July 11th to August 31st, 2009. So if you are in Japan within that time frame, I suggest you go see it and tell us all about it.