Friend, I dance for you, now you buy my missles!
Here is a question for you… If you were an Israeli arms firm (Rafael Manor)  trying to sell your missles to your Indian counterparts, how would you approach this? Well… Indians love Bollywood movies, so why not create a Bollywood commercial to market your missles? This is exactly what the Israeli arms firm Rafael did for the recently held Aero India 2009 in Bangalore. Watch the video after the continuation…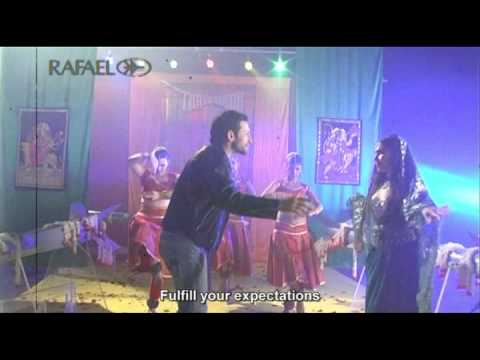 So… the dude singing is obviousely representing Israel, not so hard to tell with the Jewish shnozzle he sports ( which still ain't got shit on mine ) and the unibrow chick is representing India. Their union in this song is a strong representation of the relationship between the two countries in real life, but this is freaking hilarious! There must be a real shortage of Indian dancers in Israel, otherwise I really don't know how the fatty dancing in the background got this gig. Also, you gotta love the decoration on the missles, they almost look like big fire crackers… So enticing to buy! The song is extremely catchy too! Anyway… I'm going to watch this commerical again, I'm done writing this.
Dinga Dinga Dee.