Depeche Mode Concert – Madison Square Garden,NYC
Finally Depeche Mode has come to New York City promoting their new album Sounds Of The Universe and this time they stayed here for two days. Last time I saw them in concert was about five years ago when they did Playing The Angel tour. Check out my review and lots of media from the concert after the jump…The concert was held at Madison Square Garden, which is where I saw them last time. It was a full house, even on the second night of the show. Peter Bjorn and John opened up the show and did a small set of their few hits but for some reason the crowd did not seem to be enjoying it much. It's a bit weird with opening acts in Madison Square Garden, the lights are pretty much on, everyone is fussing around looking for their seats, meanwhile the opening band is playing. It definitely felt like no one was paying attention to them.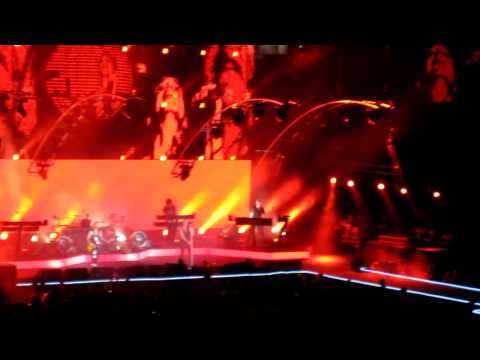 Once Peter Bjorn and John were done, it took about twenty minutes or so for the stage to be cleared up and the show to begin. As I predicted the opening song was the first song of the new album, "In Chains" and the rest of the  concert seemed like it flew by in seconds. They obviously played all the hits including some new tunes, which in my opinion didn't really sound as good live as they do on the album.
Martin Gore had a few songs that he did him self, while the band disappeared from the stage. His songs are usually slow and pretty deep, so the feedback from them was amazing, had to make David a bit jealous. The rest of the show pretty much went on in a normal fashion, there were two encores and the show ended with Martin and David both serenading everyone alone on the stage.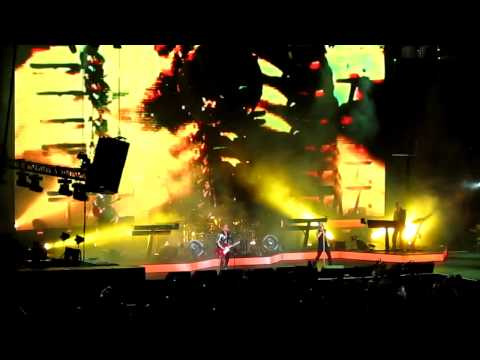 Ok now for my opinion… The show was a great show, just like pretty much every show Depeche Mode puts on. However I felt like it was not as good as the previous time I saw them. The stage was not as entertaining to watch and the David seemed a bit out of it. Would I pay $150 again to see them, yes.