Crush of the Week Part Deux: Ingrid Michaelson
For the second and final (for now) Crush of the Week  blog, I tried to do something for the ladies. I really did. After all it is your holiday that I am honoring by doing this. But… it didn't turn out as expected. At first I thought to myself "hey, I hear a lot of girls say that Jared Leto dude is crushworthy and multi-talented", but I just couldn't bring myself to post that. Sorry :) Besides, the entire holiday is devoted to the ladies right? Dudes need something too, even if it is just a blog post or two…
Alas I did make a compromise though….
The featured artist this week is indie musician Ingrid Michaelson – a pretty, talented singer-songwriter and performer extraodinaire (or so I've heard). You see, here is where the compromise takes place. While Ms. Michaelson is no doubt very talented, and definitely worthy of a  more than a few crushes; I  seriously doubt that her audience is equally divided between male and female. Either way, I was just recently introduced to the music of  this singer from New York and and apparently, I was late in the discovery. Like the previous COW winner, Amanda Blank, Ms. Michaelson has had her songs featured on various programs, most notably Grey's Anatomy.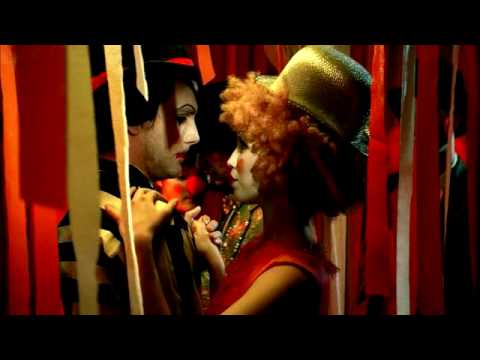 The fact that she "self-produced her first album Slow the Rain in 2005″ and then " released her debut studio album in 2007 which was titled Girls and Boy"  and that "this album self-produced, was also released on her own label, Cabin 24 Records" makes her the object of affection  for both men and women. Talented, cute and ambitious… We definitely need more like her! (Our lady bloggers excluded of course. They already fit :) Happy early Valentines Day!