Corinne Stevie is "The Other Sister"
Corinne Stevie is a Miami bred, Atlanta based emcee/artist. Her alternative/hip hop/techno/pop music very nearly defies categorization. Between her crazy music tracks/ gallery openings/ a seemingly endless supply of paint/ various YouTube shows she is a busy woman.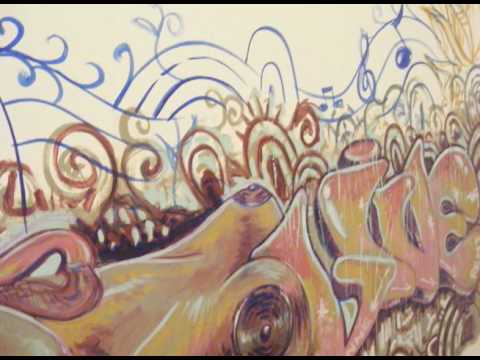 In February 2009, Stevie released her second indepenant EP Strawberry Fields In The Sky; a follow-up to her debut 2008s The Oddity. Her most recent work however, is her latest EP The Other Sister which features A Day In The Life (Remix), the song used in the promotional video above. The Other Sister is available for download though zshare.
Below is some of her work featured on her website, www.corinnestevie.com, but oddly enough (pun intended) more of her personality can be seen and heard on her MySpace page www.myspace.com/seestevie and her personal blog www.corinnestevie.blogspot.com.
Corinne Stevie is a lover, a cynic, an intellectual, a fighter, an extremist, and an optimist. But above all she is the epitome of the word "artist." From her studio apartment in the heart of the Midtown area of Atlanta, surrounded by unfinished canvases and paint brushes dipped in cloudy cups of water the emcee/painter jokingly explains, "Corinne Stevie is none of the things you've seen at the same time."
If you're into the evolution that is happening in Hip Hop music and culture, you'll be interested in Corinne Stevie: The Other Sister.