Ay Dios Santos
I wish I had a friend like Dan Dos Santos.  His illustrations are kick ass.  Period. Point. Blank. 
A compulsive addict for drawing, Dos Santos is good at what he does.  And he knows it.  What else would you expect from someone who spent most of  his waking hours in a realm of cartoons and comics?
His characters are realistic with lifelike expressions and poses, however here's the kicker – (well not really) they are often placed in far from real places.  Okay, here's the REAL kicker, these are oil paintings.  I know.  The man has talent.
Having worked for Disney, Universal Studios, Penguin House and Scholastic Books,  Dos Santos has plenty-a good titles under his belt.   Watch how he works his magic below.  I almost want to go to his studio so he can be my Jack and I his Rose from Titanic.  Dan Dos Santos, I want you to paint me wearing this.  Wearing only this.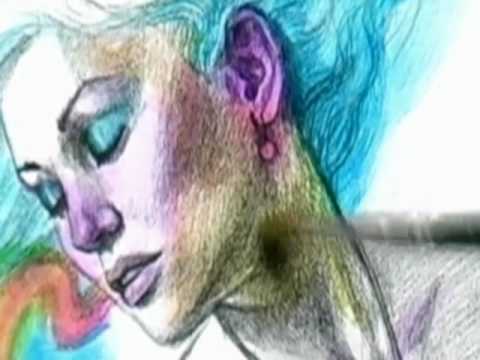 via PopWhore