Art is more than pretty pictures
Art: the quality, production, expression, or realm, according to aesthetic principles, of what is beautiful, appealing, or of more than ordinary significance.
Interesting definition, above. Let's be honest, when you think of the word art, the first thing that we think of tends to be paintings, sculptures, drawings, etc… . Da Vinci, Picasso, Warhol are names that immediately come to mind. Well, I'd like to make the argument that we here in Montreal have just lost two people who might not have fit the typical 'art' mold, but whose actions undoubtedly belong in the "realm of what is beautiful, appealing, or of more than ordinary significance."
Alex Kovalev, during his stay in Montreal, earned the nickname "L'Artiste." Although it was often meant to be derogatory, referring to his habit of trying to make plays that would be on the highlight reel, rather than those that would help his team, there was no denying his skill. Defencemen often point to him as the only player in the league who can make them look downright stupid. Indeed, he did often seem in his own world, hypnotized by his own astounding skill. Despite this drawback, I can't think of another player who made me stand up in a bar, screaming "Did you see that? That was f**kin beautiful!" as often as Alex. His 2 goal game against the Bruins on March 20, 2008 is pretty much as great a piece of art as you will ever see. Don't believe me? Check it out.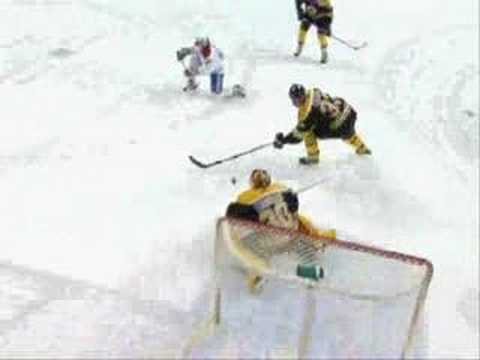 Alex Kovalev has moved on down the road to Ottawa. I hope he gives Ottawa fans as many thrills as he gave us here, because they will need them to offset the headaches he's sure to give his coaches. I have a feeling though, that there was something about this city that drove him to produce like he did. The pressure, the love of the game, the appreciation for a beautiful deke are unique to Montreal. I wish him all the best, and although he probably won't read this, I still would like to thank him. Oh, and if that isn't enough to convince you of his artistry, check this out.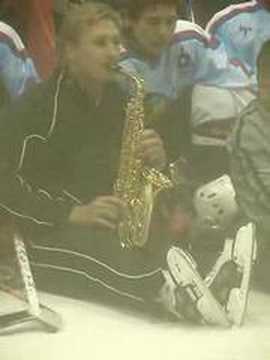 Of course, the other man to leave town, jetting off to Anaheim after 14 seasons as a Hab, is long-time captain Saku Koivu. Koivu didn't produce beauty as prodigiously as Kovalev. He didn't have to. Saku Koivu is a work of art himself. It's become cliche to say that art is a mirror, that we recognize ourselves (good and bad) in art, and can therefore learn and be inspired about the human condition. I dare you to watch this video and not get a little emotional.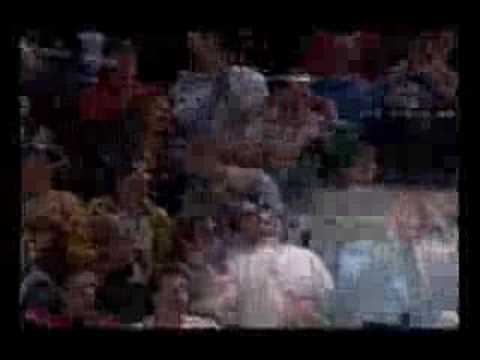 This is a clip of Saku Koivu skating just before the start of one of the last games of the 2001-02 season. It was the first game for Saku, having battled cancer since being diagnosed the previous September. The fans chanted Saku! Saku! Saku! and stood there, applauding a true hero for over 8 minutes. The only previous time I had ever seen a reception like that was during the last game at the legendary Montreal Forum, when hockey great Maurice 'Rocket' Richard was introduced in a pre-game ceremony. They applauded Richard for his courage, and everything he had done for the city, both as a hockey player and a symbol for French Canada. They applauded Koivu for the same reasons: for his work with sick kids, for what it meant for a Finnish kid who grew up speaking no English or French to come here and embrace this city and become the face, the living embodiment of Nos Habitants. We cheered for him then, and I cheer for him now. Good luck Saku. You were everything we could have asked for as a Captain, and you've again done the impossible; you've made me a fan of the Anaheim Ducks. You might play for them, but you will always be remembered as a Canadien.