Aimee Mullins; Disability as Artform

Some of you may have heard of her before as her name has been circulating for some time now, but for those of you who have not Aimee Mullins is an amputee who has trampled her odds and beat the system. Giver a go: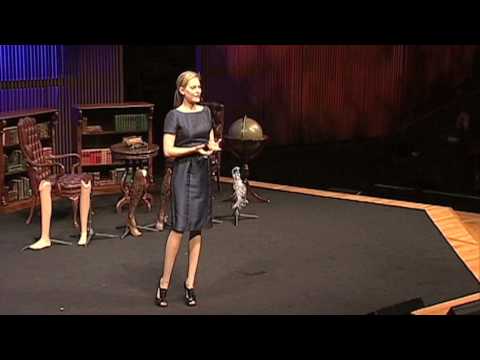 Art Jargon & Analytic Perspective:
Aimee Mullins has turned her body into a blank canvas; literally recreating herself from nothing and achieving the impossible. How many times doctors must of told her that she would never be able to run again, I can't even imagine. Aimee's recreation of herself is inhuman and industrial and a monstrosity that alienates the human body from the non-human body, BUT, Mullins takes an approach that we often fail to look at: that the monstrosity, the inhuman occurring within industrialization, can be turned into a positive force.
The 'monstrosity' coincides with that which is not human, that which is monstrous and unknown. No doubt, Mullins' would fall into this category as an amputee, a cripple- she lacks the body parts which make her 'human'. The technological equipment and motivation to complete the impossible is a philosophy of the industrial society- the 'commodity' has created her LEGS.
On another note, Mullins is turning the abject into an art form, and not even an uncanny one at that. The photos of her modeling with Cheetah legs, and wooden carved legs have sex appeal! She is altering the way that society views the 'monstrous'. When the internal is stabilized, the external becomes stabilized by default. Mullins' internal stability has given her the power to not only accept how her external body's physicality, but the ability to turn the body into anything that she wants it to be. This is a completely new way of looking at a 'disability'- the woman has turned herself into someone who has potential superpowers!