Adorable Pink Bunnies
Go ahead, admit it. You can't resist watching these little pink cuties. It happens to the best of us. Fortunately, though, there aren't too many reasons why you'd want to resist.
Duracell has really outdone itself on the warm-fuzzies front. They've ventured into pink-fuzzies territory. Aside from sporting bright red clown noses, these little guys look almost identical to marshmallow peeps (not the chicks or the pumpkins or the Christmas trees…you know which ones I'm talking about). Anyway, one bunny is cute; but watching thousands of them band together to make larger, more formidable creatures is downright delightful. Oh, you can thank advertising agency Ogilvy Paris for this gem of a commercial.
Too bad we can't enjoy the Duracell bunny here in North America thanks to copyright issues. Damn you, Energizer Bunny!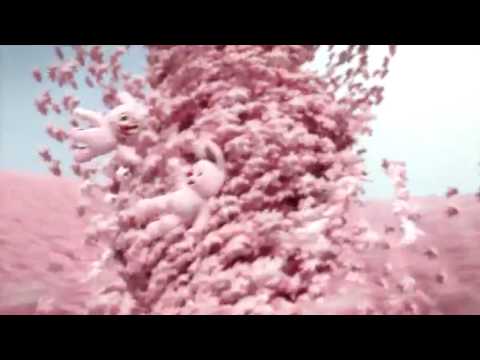 via Fubiz